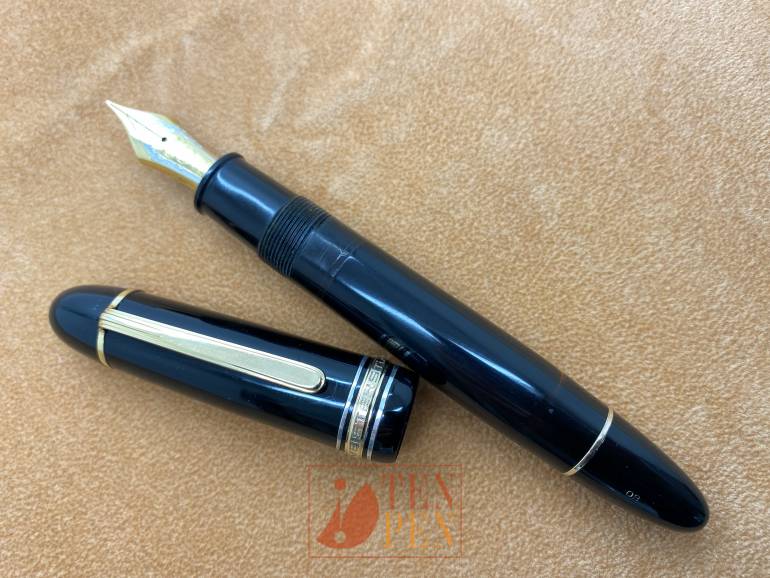 Monblanc 149 pens in celluloid form the 1950's are a sort of grail pens.
They are highly collectible and great writers and truly deserve their fame.
This Montblanc 149 is fitted with a very rare OB nib which offers a very fluid and rich line.
It shows some signs of time but it has no flaws or damages.
The ink window is a bit dark but the stripes are still visible.