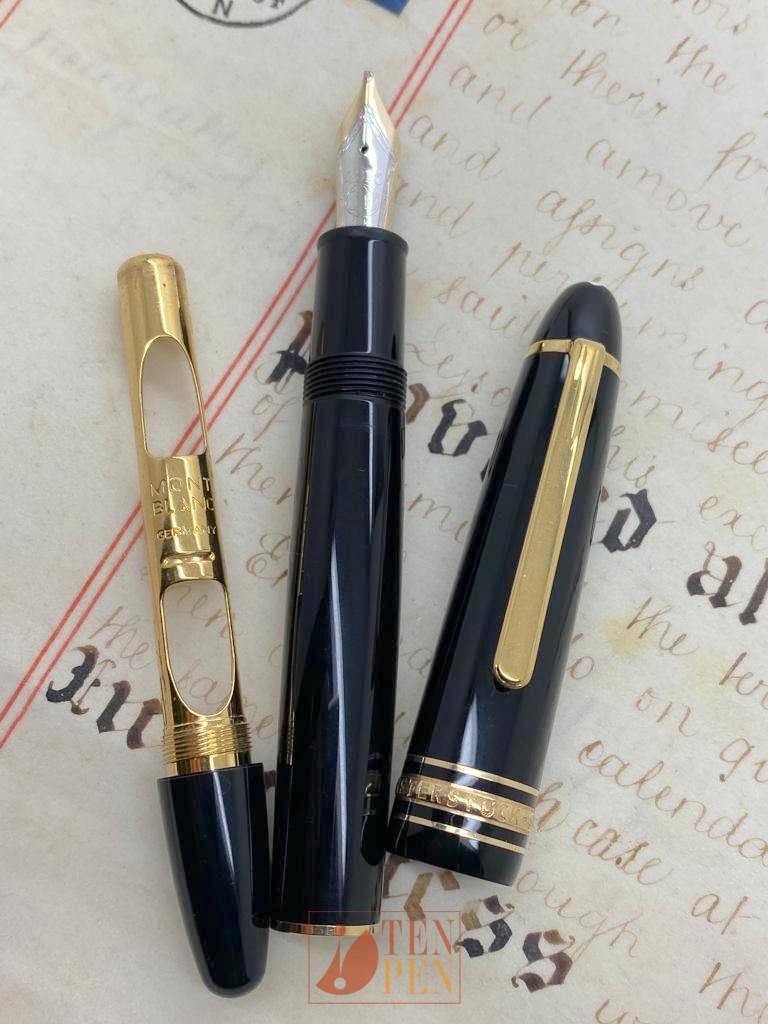 The Montblanc 147 Traveller model was designed to be used mainly travelling. It is a cartridge filler which can hold up to two cartridges inside the barrel.
The pen is almost the same size as a 146 but much easier to use and fill.
This 147 is pre-owned but in excellent condition.
It is fitted with a very generous Montblanc 18 K BB nib.