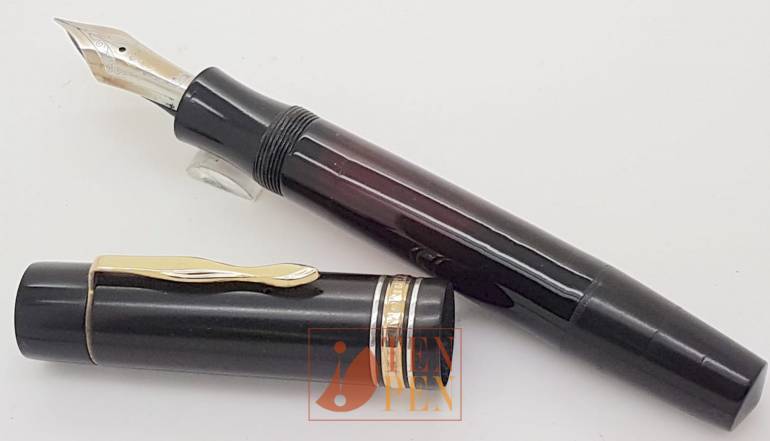 Very rare and desirable Montblanc 139 with originl steel nib.
This Montblanc was marketed in Italy as shown by the engraving on the ebonite cap "Fabbricata in Germania".
Condition in excellent, without damages. The stripes on the barrel are still very visible and the imprints on the pen are crisp.
The pen has been professionally restored and the star on the cap top is a replacement.