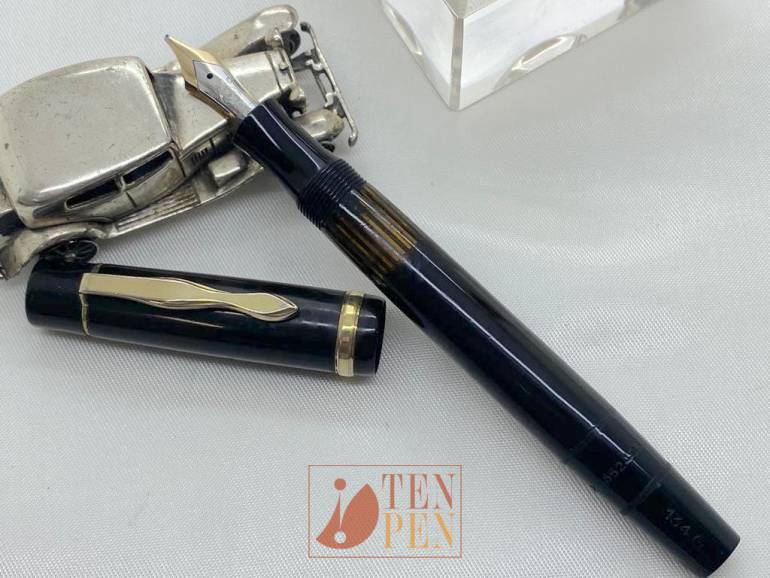 Rare 1946 Montblanc Meisterstuck 134.
The pen is in excellent condition with no damages or cracks. Only the star on the cap top shows a few small cracks that have become dark with time.
It is a defect but at least it is proof that the star is original and has not been replaced.
The pen is fitted with a very generous Broad Oblique nib, which makes it even more special and desirable.