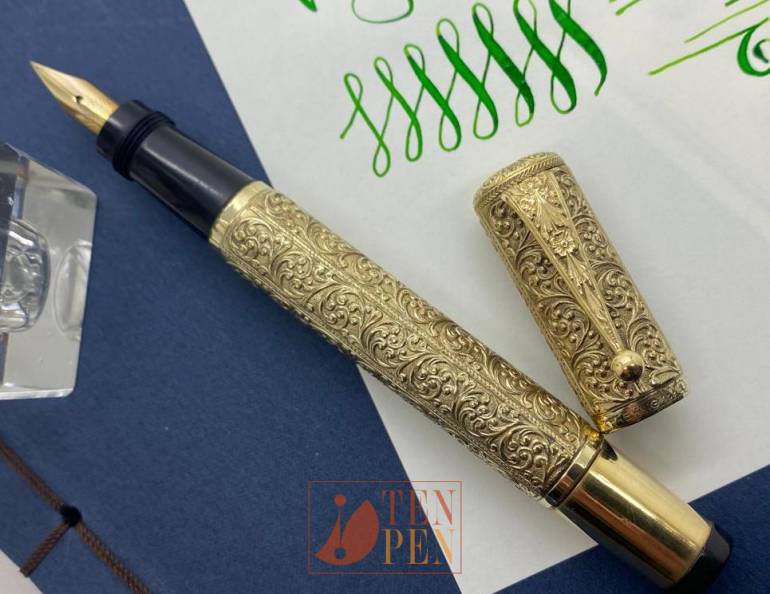 The King pens were manufactured in Turin by the S.A.F.I.S. company.
Production began in the late 1920's and went on through the 1950s. The King pens of the 1920s and 1930's are among the most beautiful writing instruments ever produced in Italy.
The typical style of this brand is always sober, extremely elegant and refined, with a number of distinctive details which make The King pens often unique.
This safety pen has a very rich closed filigree decoration; This style of decoration can also be found on Waterman safeties of the same time.
The cap top is embellished with the image of an open flower.
The pen is fitted with a beautiful The King nib, grade M.