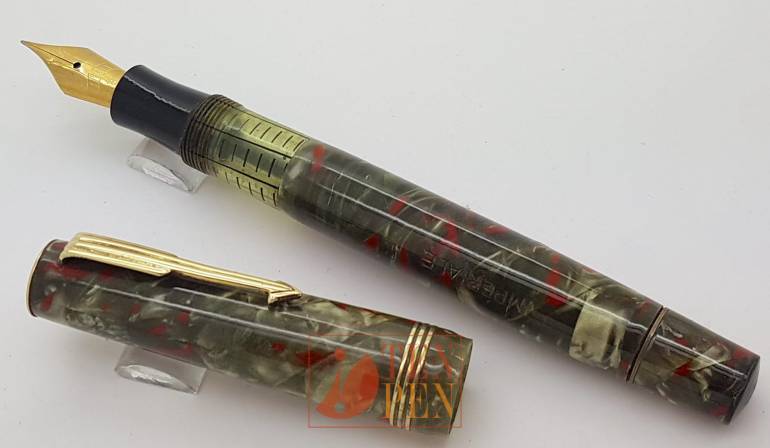 Imperiale is one of the many minor Italian brands which were produced in the 1940's by small, mostly family-run pen companies to meet the increasing demand for affordable good quality writing instruments.
The pen is a piston filer with transparent ink window and has a gold plated steel ABT nib which offers nice flexibility and smooth writing.
It is a charming, affordable vintage Italian pen which can be used as daily writer.