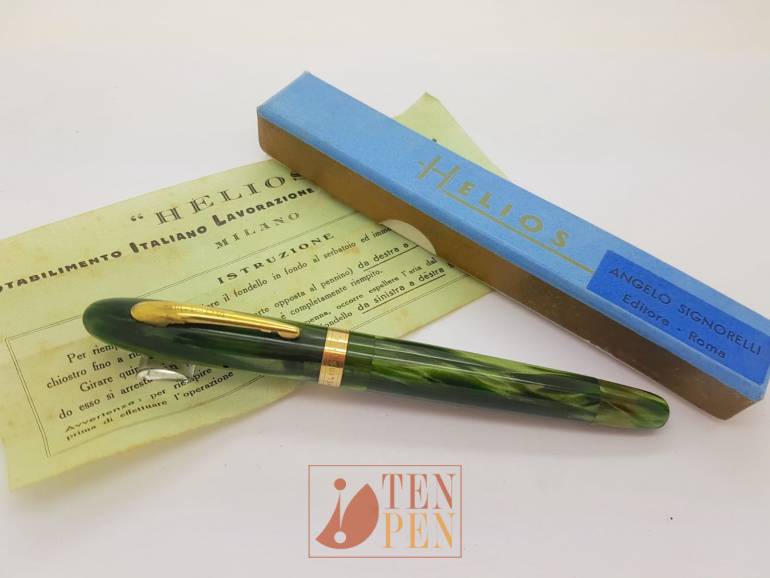 The brand Helios is connected with the activity of The S.I.L.G.A. company, based in Milan
The trademark Helios is of German origin and early Helios models were initially imported from Germany. Then the Helios trademark was registered in Italy and Helios pens started being manufactured in MIlan.
The look and design of Italian Helios pens is definitely different from Helios German pens.
This Helios button filler in green marbled celluloid dates back to the late 1940s. It was probably marketed as a promotional pen as it comes with a customized cardboard box .
The pen is in excellent condition and the color is perfect.