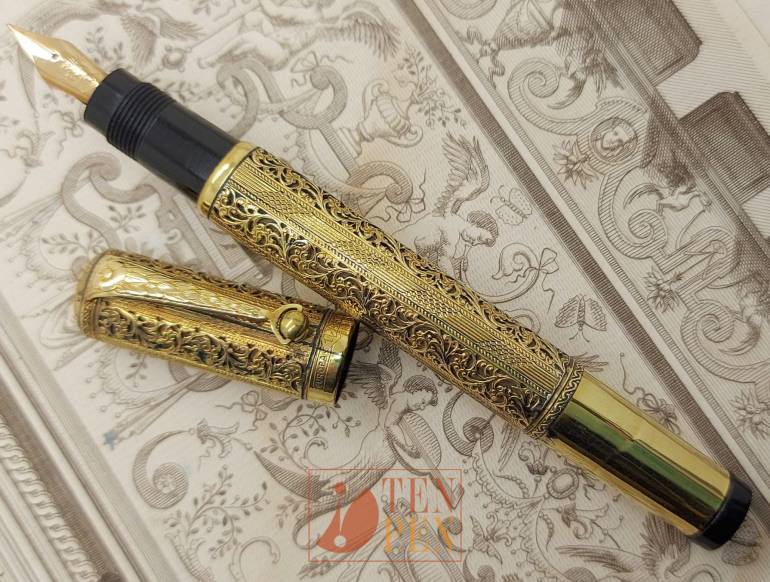 The trademark Europa is connected with Luigi Dani's activity in Milan. Luigi Diani cooperated with the Cavaliere workshop, where many Waterman overlays were produced in the 1920's and 1930's. 
Europa overlays of the 1920's are very refined and of extremely high quality and in many cases they are exactly identical to Waterman overlays.
The pen is fitted with a 14 ct Europa nib, which is extremely rare. 
The pen is in excellent condition with no traces of brassing; the turning knob has a small, superficial mark.