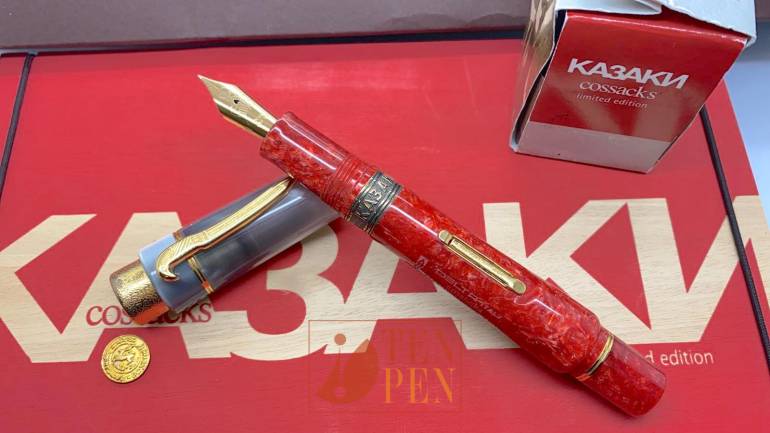 The Indigenous people collection was designed for Delta  by Architect Francesco Rienzi of Milan.
The concept at the basis of this series of pens was to celebrate all those populations whose traditions, religion and cultural heritage represent a patrimony for mankind. All the pens of the series have silver details which make reference to each population's culture and symbology.
The first series was introduced in 2003. This is the sequence of production:
2003: Masai, Native Americans, Inuit
2004: Tuareg, Maori, Kossac
2005: Ainu
2006:Indios
2007:Sami
2008:Adivasi
2009 - 2010: Mapuche
2010 - 2011: Maya
2112-2013: Kanoka Maoli, Hawai
This Delta Kossack (or Cosak) introduced in 2004, is in unused condition and has its complete packaging.
Nib grade is M.