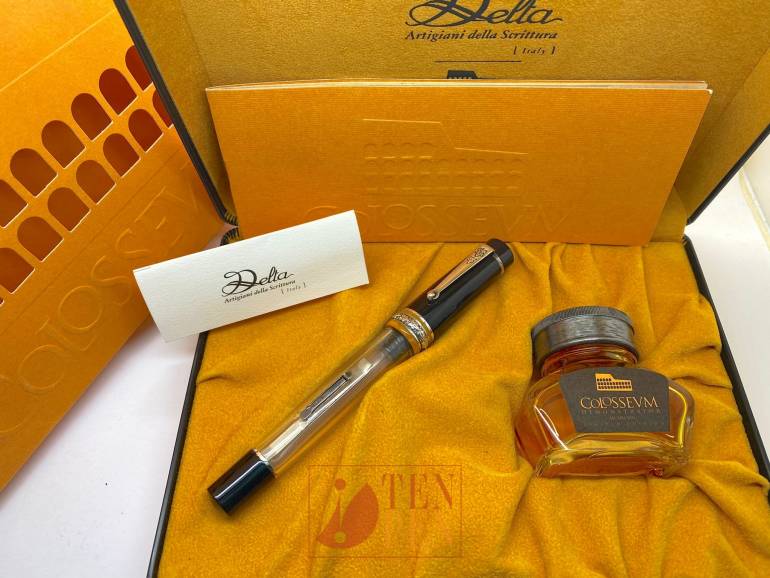 In 1996 Delta issued the Colosseum limited edition. 1926 pieces were produced, one of each year since the foundation of the Italian monument.
In addition to the Colosseum limited edition with black cap, orange body and silver finish, Delta produced a demonstrator version, too.
The Colosseum demonstrator has a transparent barrel and it was issued in the same number of pieces as the black and orange limited edition.
This Delta limited edition is unused and it comes with its original packaging.