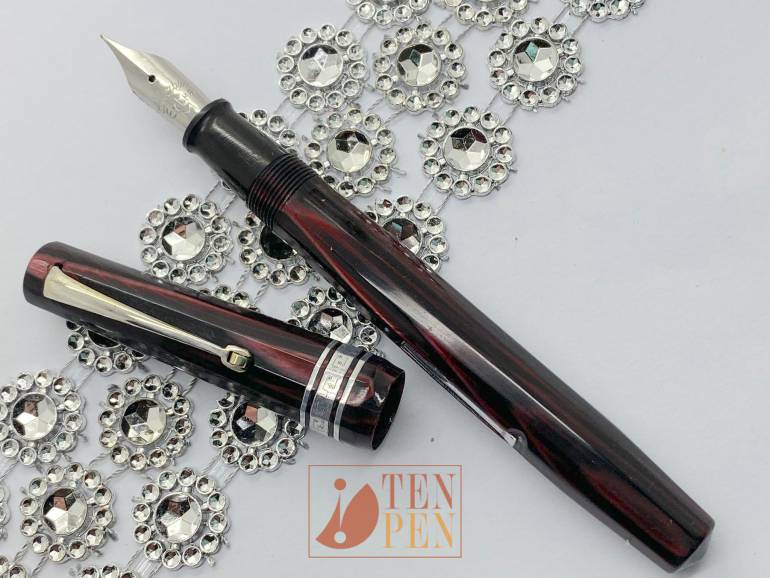 In the 1930's Columbus introduced a line of facetted lever fillers which were named Extra.
They had a roller clip and a wide cap band placed between two cap rings which was decorated with a greek key motif.
During wartime these models were marketed with chrome colored trims and steel nibs. Sizes were just two: Columbus Extra G ( where "G" is the initial of "grande" which means "big" in Italian), and Columbus Extra M (where M identifies "medium").
The range of colors was very wide, including arco gray, arco red and arco blue.
This Columbus Extra M is in excellent condition and is fitted with a very pleasant Columbus Extra flexible nib.