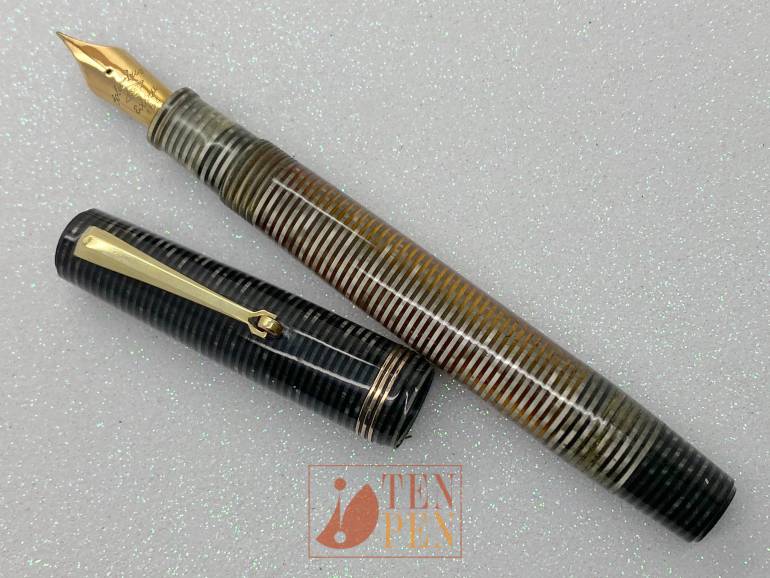 In the late 1930s most pen makers endeavoured to offer innovative filling mechanisms which would guarantee a large ink capacity and a transaprent barrel.
While Omas adopted the plunger, other pen makers used a reverse syringe mechanism.
This type of mechanism can be found on various model manufactured among others  by Ancora, Columbus, and Aurora.
This Columbus Extra 102 in gray laminated celluloid is fitted with the reverse syringe mechanism and has a large ink capacity. The pen is in near mint condition and the barrel is extremely clean and transparent.
The beauty of the pen is enhanced by the section  which is manufactured in laminated celluloid  and it is not black, as it is generally found on most pens.