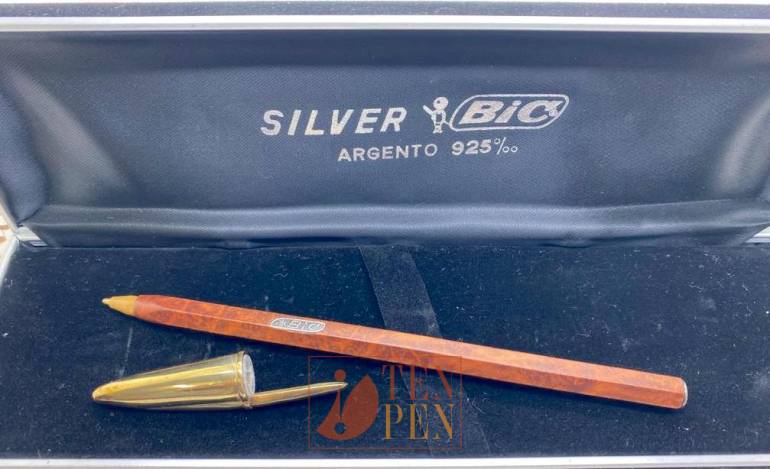 Laszlo Biro, a young Hungarian journalist and inventor living in the States is the father of the first practical ball pen. 
He patented his idea of a tiny ball rolling on paper to write a clean line in the 1930's and later on his patent was acquired by the Italian - French Baron Marcel Bich who gave his name to the evolution and perfection of the original idea into what we all know nowadays as the Bic ball pen.
Marcel Bich launched his first Bic Biro ball pen ( both his name and Laszlo's were used) in France in 1950. The pen was not only revolutionary because of the way it could write, but also because it was disposable. The Bic Cristal was the first entrance of consumerism into the realm of handwriting.
In 2010 a series of celebrative Bic pens were manufactured in Italy to honor the first 60 years of existance of the world famous ball pen. These pens were available both in sterling silver and in briarwood with vermeille or silver  finish.
They are pretty rare today and avidly sought after by collectors worldwide.
This Bic in briarwood with vermeille cap is in unused condition and has no flaws. It comes with its original presentation box.