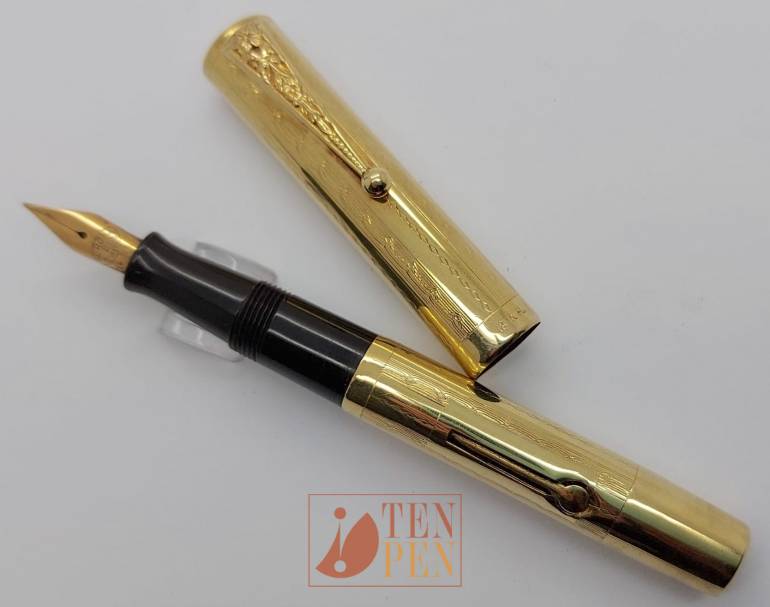 This cool lever filler is totally unbranded apart from the "18 KR" hallmark on the cap lip. Its style, design and pattern of decoration are however definitely reminiscent of Aurora products.
The Aurora connection is confirmed by the nib which is a beautiful Aurora very flexible nr. 2 gold nib.
The lever is unbranded, too and it is very similar to the unbranded clips Aurora used for many of his models, such as  Indian or other pens which were marketed without reference to the Turin-based company.
The pen has no damages, no dings and it is a very nice writer.