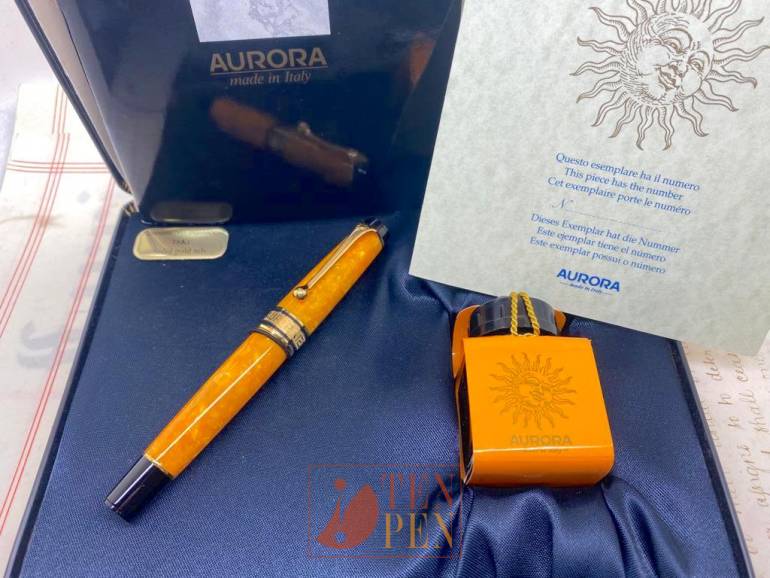 In 1996 Aurora released the Aurora Sole limited edition in yellow resin.
This limited edition was developed using the Optima model, one of the most successful  modern designs o the Turin- based company.
The Optima is a sturdy pen, with a generous girth which easily fits large and small hands
The Sole was manufactured in 7500 pieces only.
This Aurora Sole is unused and it comes with its complete packaging.