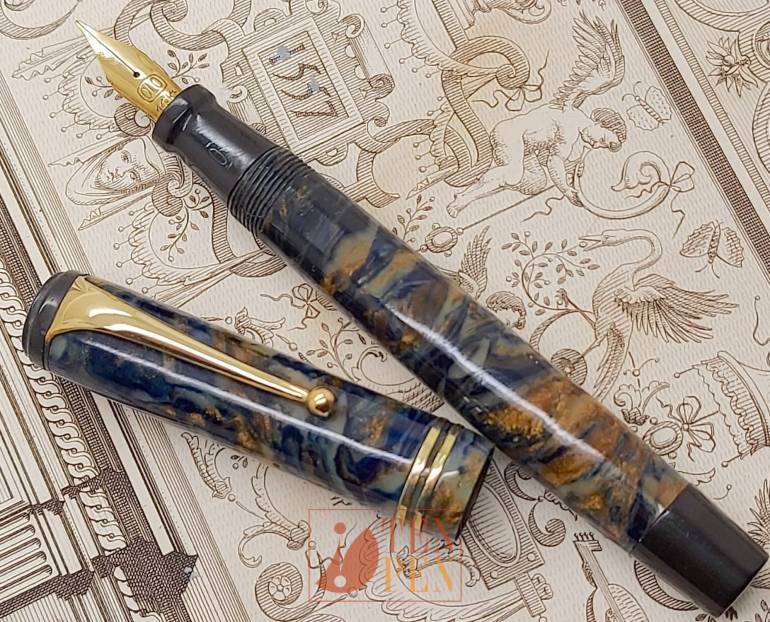 Aurora introduced the Olo range of pens in the 1920's.
Olo pens were meant to be distributed on a very large scale as their main feature was a very good price/quality ratio.  Olo models were produced as safety fillers and button fillers with a wide range of variations.
They remained in production till the early 1940's and their style, colors and design followed the development of Aurora's main lines.
This Olo button filler from the early 1930's is manufactured in a fantastic variegated celluloid with gold, blue and pearlescent creamy streaks.
This type of celluloid was used by Aurora for a line of Asco pens as well and it is one of the most fascinating celluloids in Aurora's lines.