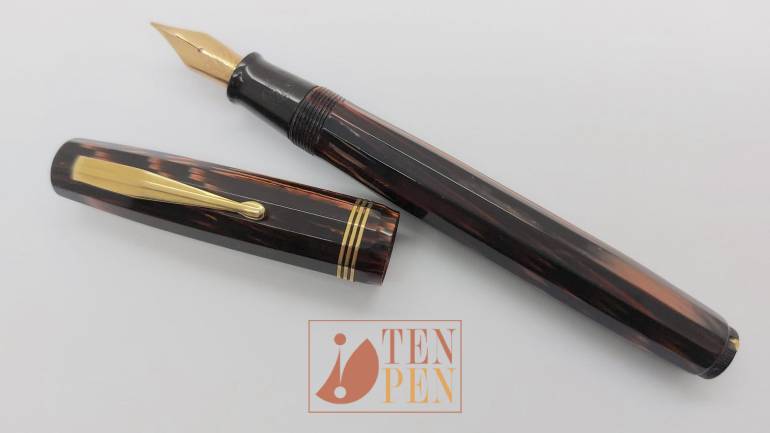 The Novum Model was introduced in 1933 and offered a very innovative filling mechanism, with a back lever placed at the end of the barrel. This idea left the barrel completely free from the hindrance of the standard lever, which was considered hazardous as it could be inadvertently operated with the risk of the ink being squeezed out of the pen..
The model was revised a few times and remained in production till the early 1940's.
This Novum belongs to the first production line and it is manufactured in a beautifully brown striated celluloid with very fascinating shades of color.
It is fitted with a 14 ct Aurora nr. 5 nib which is very flexible and has  an M tip.