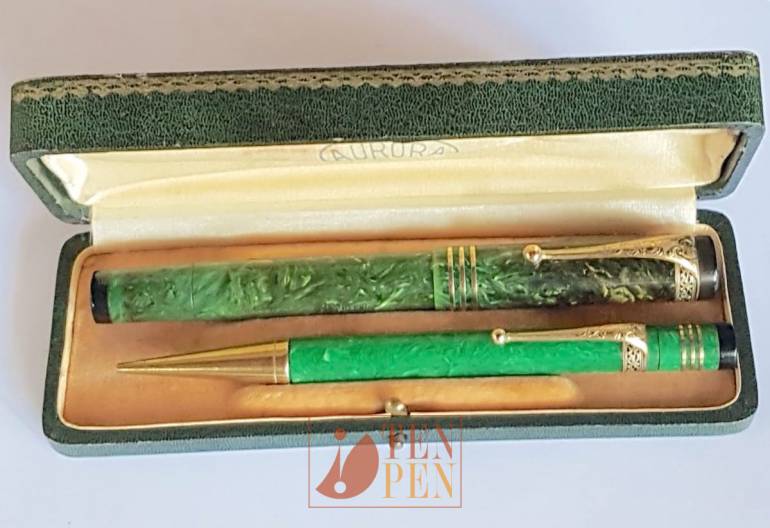 The Duplex model was introduced by Aurora in 1927. The model was reviewed during the following years, new colors were added and the style of the clip was enriched with the addition of a filigree band and a floral decoration.
The range of colors comprised blue lapis, coral red, jade green, black and pearl and black. Duplex pens are nowadays very rare and it is extremely difficult to find them in pristine condition. They are great writers and in many cases these pens have been heavily used.
Unfortunately the pen which composes this set shows a discoloration of the cap and the barrel  due to ink acidity. The pencil is instead in perfect condition.
The pen has no damages, no chips, nor cracks.
The set comes with its original Aurora presentation box which is rare, too.