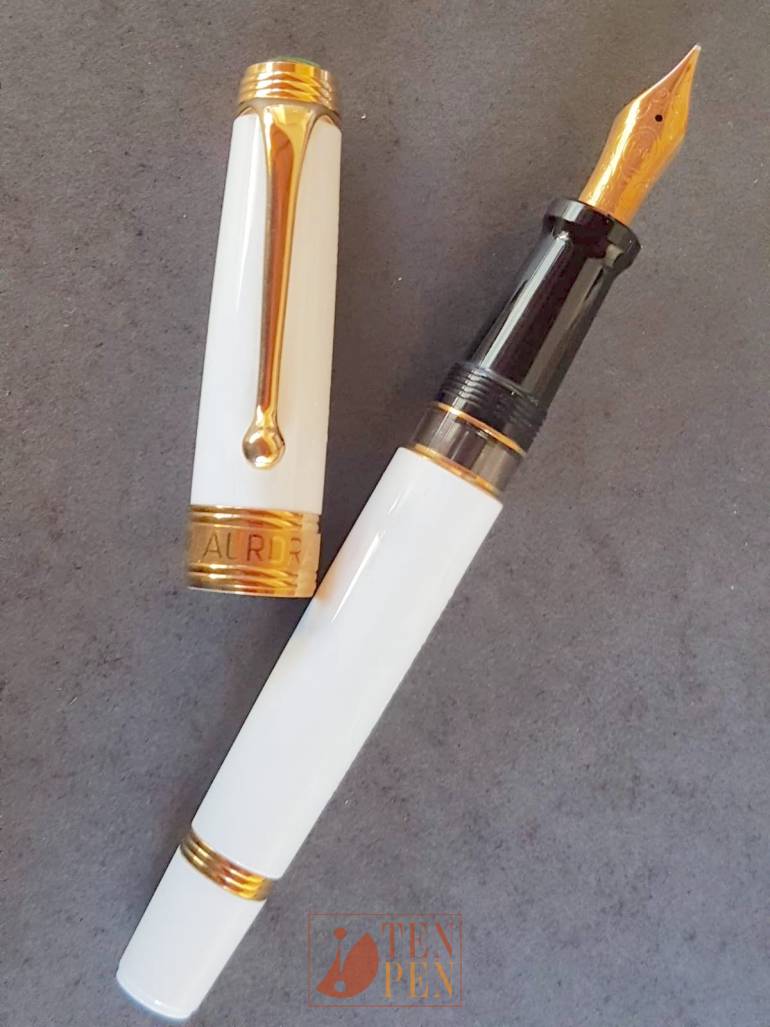 In 1997 Aurora produced a limited edition of three Optima pens dedicated to the first two hundred years of the Italian flag. The Limited edition was named Bicentennial fo the Italian Flag.
The limited edition was available both in a single box containing  a  set of three pens ( red, white and green) and separately.
This pen is part of a trio set. It is unused but it comes without box.
The serial is 0099.