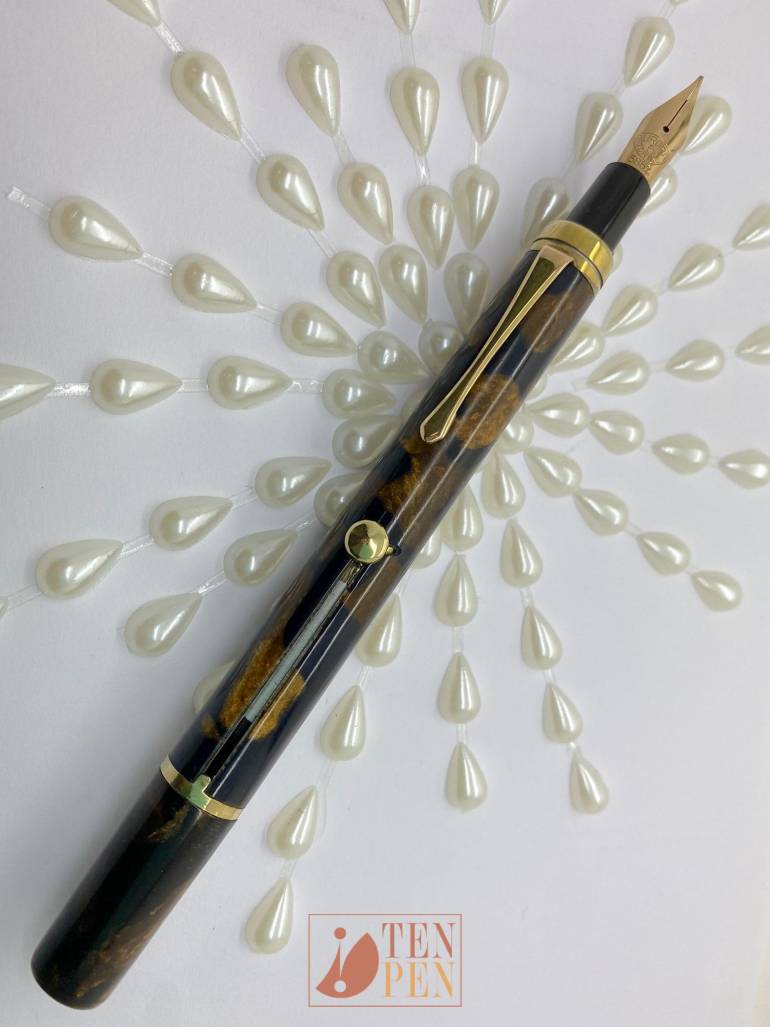 ASTEROPE
A mythical pen with a mythical name
Asterope was one of the seven Pleaid sisters, Atlas' and Pleione's daughters, who were connected with the protection of seamen in Greek mythology.
The Pleiads got their name from the Greek verb "plein" which means sailing/cruising; they symbolize the relationship with water, sea and fluids.
Aurora probably choose this name just for the sake of its mythological sound, as there is no reference to water in the Asterope model.
Asterope is doubtlessly a powerful name, which perfectly fits in Aurora's style to choose evocative model names for their most successful pens in the 1930's and 1940's: Selene ( from Greek, meaning: the moon, splendid being), Superna ( from Latin meaning: superior, high in the sky ) Novum (from Latin, meaning. "New") Superba ( from Latin meaning: the glorious, the most beautiful).
The Asterope is a grail pen, for it is extremely rare and absolutely peculiar.
It is a capless pen which can be used with one hand only.
The knob in the middle of the barrel can be used either to pull out the nib or to set free the internal cylinder, which houses the filing mechanism and the writing unit.
The Asterope was first marketed in the early 1930's but Mr. Isaia Levi had first patented a capless pen in 1924, long before the first French Meteore capless pen was marketed.
The Asterope in fact is not the only capless pen of the 1930's; Pullman , Meteore and Uneman models are part of this scenario of technical and very refined writing instruments.
The Asterope, however,  is probably the rarest of them all, especially in colorful celluloid and in the big size.
This Asterope pen  in blue and bronze celluloid is in excellent condition with only a minimal discoloration in the lower part of the barrel, where the blue celluloid has become slightly darker.
It is fitted with a nr. 2 Aurora nib and it is in working condition (even if I would not use it as an everyday writer…).