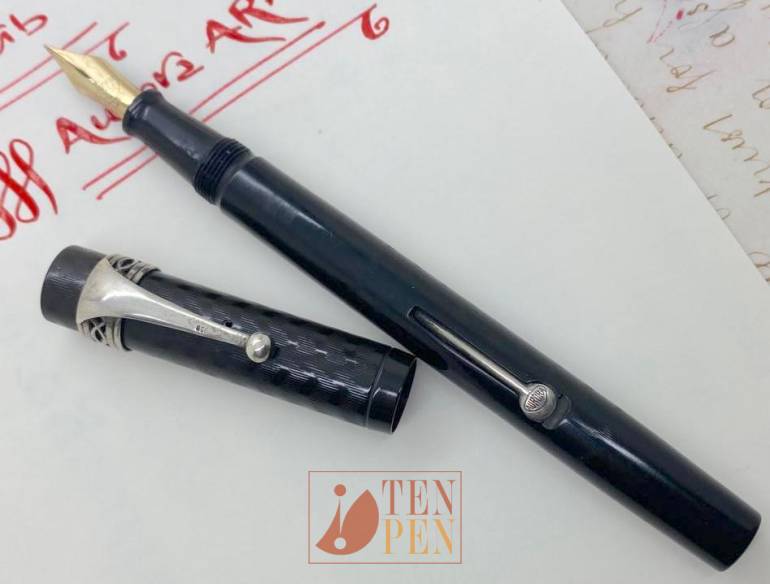 In the early 1920's Aurora introduced the A.R.A. line of pens, where the standard-sized A.R.A. 4 was the leading model.
A.R.A. is the acronym of "Aurora - Riempimento- Automatico" ( Aurora self filler).
A.R.A.pens were produced in black and in mottled ebonite. Sizes were: 5 ( oversize), 4 (standard size), 3 (lady size) and 35 (midway between 3 and 4). All models could have gold filled, solid gold or solid silver overlays.
This Aurora A.R.A. 4 is in excellent condition with no signs of oxidization on the ebonite. It is fitted with an original Aurora mobile clip and a very unusual Aurora nib without venthole.
The pen is a very pleasant writer