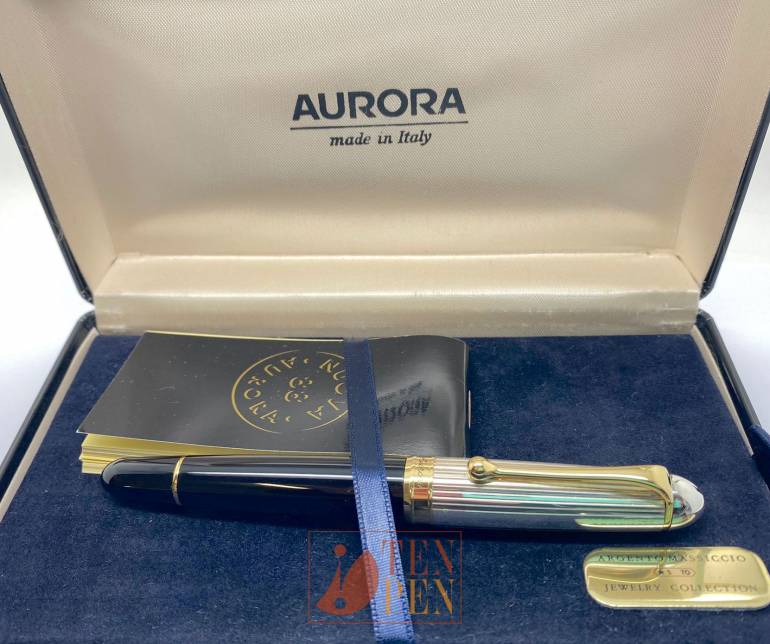 In 1946 Aurora introduced the iconic Aurora 88 model whose success was dramatically important for the company  to recovery after WWII.
In the early 1990s, the famous 88 model was restyled and the new line of 88 piston fillers was introduced.
The modern 88 exists in full black resin, with sterling silver cap, with gold filled cap and with complete gold filled overlay.
It is a perfect model for everyday use, as it is very well balanced and reliable.
This modern Aurora 88 has a sterling silver cap and a very smooth 14 ct gold nib, grade M.