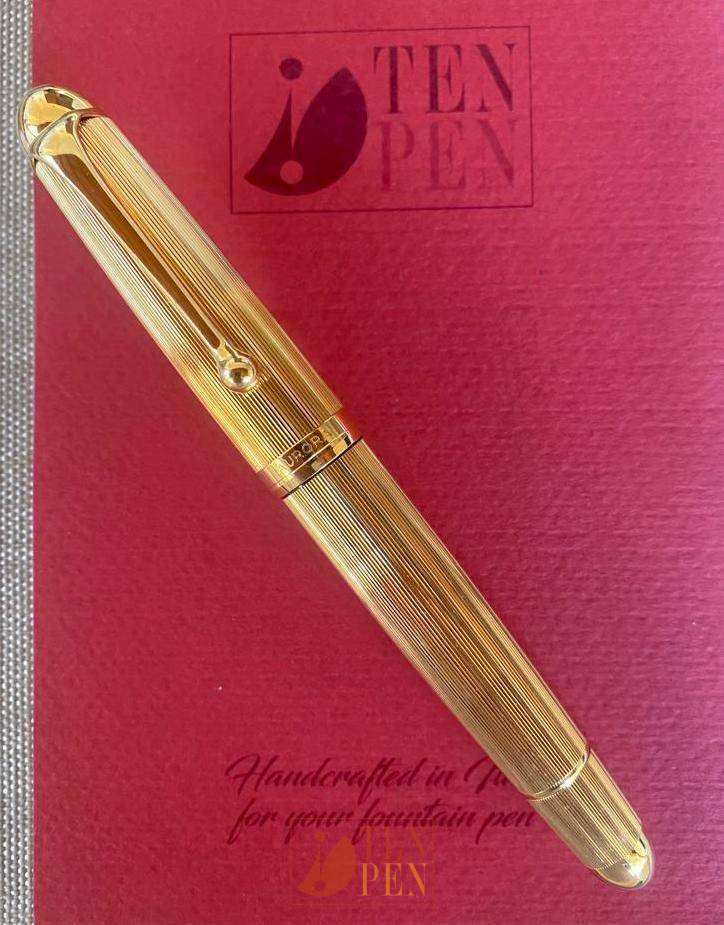 The Aurora 88 Big was introduced by Aurora to celebrate the famous 88 model which was one of the most successful models ever produced in Italy in the postwar years.
Being a modern model, the 88 Big is a large pen which is fitted with a beautiful 14 ct nib.
The model was marketed in black resin, as a doué ( cap can be: gold filled, silver colored, solid silver) and with complete lined overlay as top of the range.
This Aurora 88 Big is pre-owned but it has been barely used. It shows no signs of use nor damages.
 Nib grade is F.