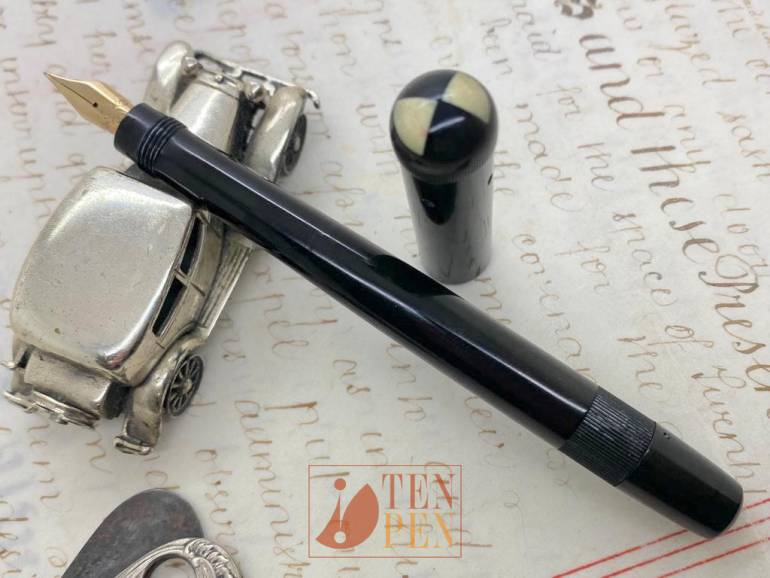 The Astoria Company was active since 1921 in Hamburg.
Its early products were safety pen in ebonite, both black and mottled, which are very similar in design and style to Montblanc pens of the same era. The connection with Montblanc is in fact very close. 
Astoria's founder, Mr. Ilgner was in fact a former Montblanc employee and when he founded his own company he took advantage of the experience he had had with the Montblanc company.
This Astoria safety pen is a nr. 2 in excellent condition.
The black and white logo on the cap top shows some traces of time but it is still in excellent aesthetic condition.
The imprint on the cap  is excelletn and the one on the barrel is still easy to read.