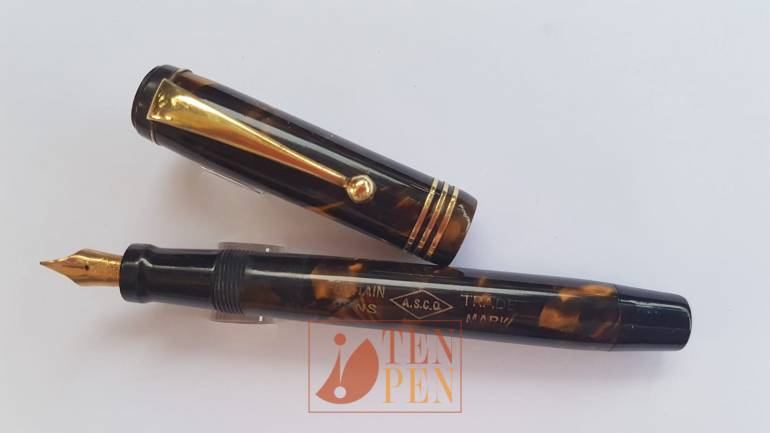 ASCO pens were manufactured by Aurora since the mid 1920's as a kind of sub-brand.
The name Aurora was voluntarily not mentioned in the engraving on the barrel.
These pens were in fact designed to conquer different markets than Aurora models and had their own distribution channels.
The range of colors of ASCO pens was definitely wider and more variegated than standard Aurora models. A few extraordinarily beautiful colors were used for this line of pens, which were simpler in terms of design than top Aurora lines  but of no lesser quality.
This ASCO button filler is a cute medium size pen in marbled brown celluloid with a beautiful 14 ct Asco nib.