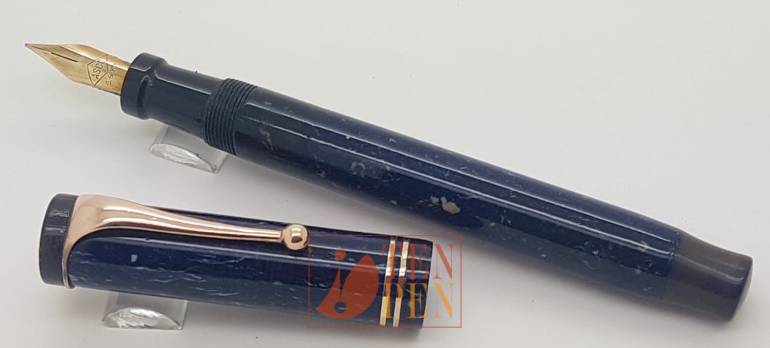 Very rare ASCO button filler by Aurora in blue lapis celluloid - Senior size.The pen is in excellent condition, with very little difference in color between cap and barrel.
ASCO pens were marketed by Aurora from the late 1920's as promotional items and were manufactured in very beautiful colors of celluloid.
The nib is 14 ct gold marked Asco and has no vent hole.This feature is often found both on Asco nibs and Aurora nibs.