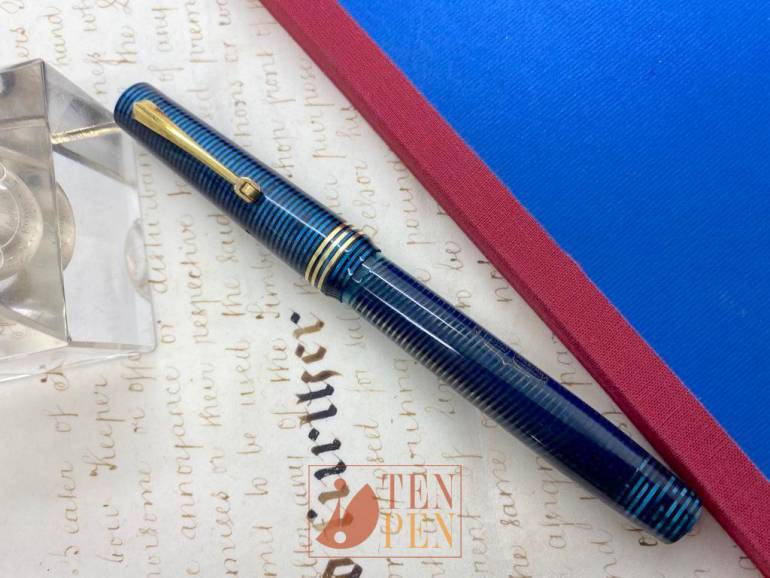 In the late 1930's Ancora introduced the Maxima model.
Maxima pens were available in three sizes and both as button fillers or with a reverse syringe filling mechanism. Pens with the syringe mechanism have transparent barrels and are generally manufactured in laminated celluloid. They are extremely fascinating as the range of colors comprised very intense shades.
Many Ancora Maxima pens with reverse syringe filling mechanism are found today as button fillers. The mechanism is in fact very delicate and subjected to damages, so repairmen generally transformed it into a button filling mechanism.
This Ancora Maxima in blue laminated celluloid is in excellent condition  with no signs of use and has its original filling mechanism
The nib is very flexible and smooth.