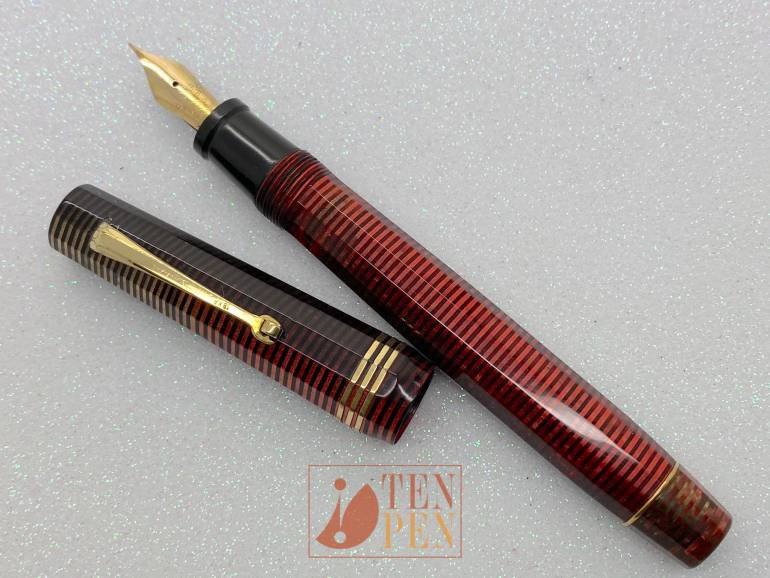 In the 1930's Ancora was one of the major Italian manufacturers and many of its products are part of the best Italian production ever.
The Da-Ma Model was one of the most successful Ancora models. The transparent version with syringe mechanism represents Ancoras's reply to the general trend of the market towards great ink capacity and transparency of the barrel. The syringe mechanism is very fragile by definition as the long shaft can be damaged if badly used or forced. It is very common to find Da-Ma models with altered filling mechanisms where the syringe filler has been replaced with  a button filling system, much easier to operate but unable to guarantee transparency.
This Ancora Dama in facetted red laminated celluloid is doubtlessly one of the most beautiful Ancora creations. Its filling mechanism is fully operational and the pen is ready to write.
The color of the celluloid is very intense apart form a small area on the cap, where the flashy red has slightly discolored.