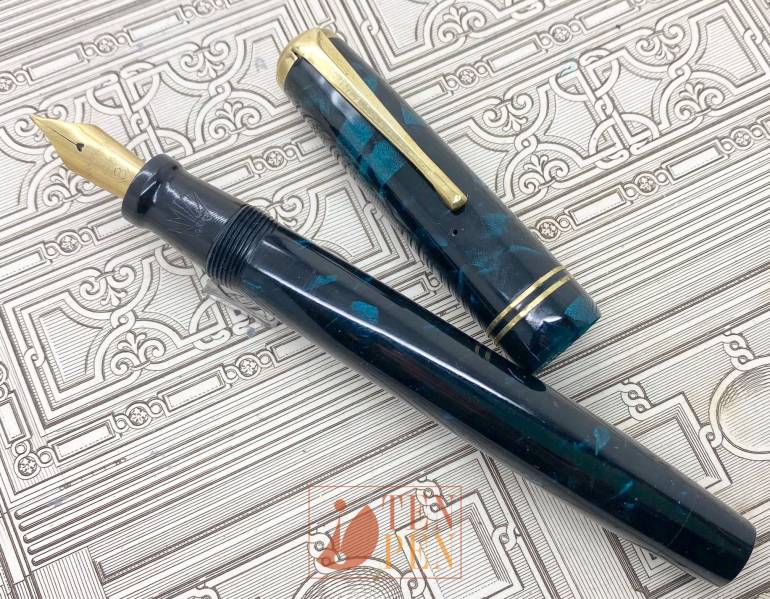 In the 1940's Aurora introduced a few lines of affordable models to enalrge its market. They were named, Amica, Athena etc. and a few of them were not immediately recognizable as Aurora products.
Amica pens sport instead a typical clip which is reminiscent of Novum models. 
This Amica button filler in blue marbled celluloid is fitted with a replacement smooth and flexible14 ct "warranted nib" (I had no Amica nib available) and it is a fantastic  writer.