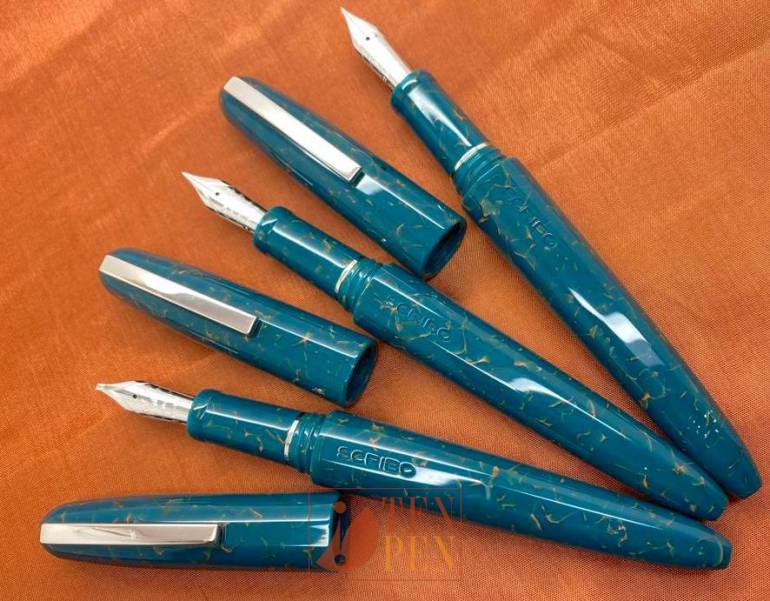 These three Scribo Piuma Pens, in the Impressione color, come from a private collection.
They have never been  filled, only dipped. They come with their complete packaging.
There are three different nib grades available: EF, F and stub.
The price has been set 20% lower than retail price because the  pen boxes have been opened but the pens are brand new. The listed price refers to a single pen.