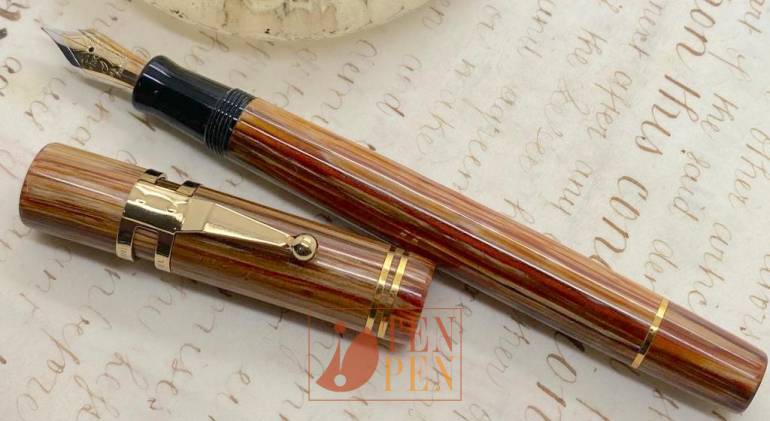 In 1992 Visconti issued a special limited edition to celebrate 500 years from the discovery of America.
The limited edition was composed of a series of three pens in celluloid, in three different colors; each of them was dedicated to one of the three vessels Colombo used to sail the Ocean.
The pens were named: Nina (brown striated), Pinta (light blue) and Santa Maria (purple); Visconti produced 500 pieces  for each color. The cap top of each  color shows the name of the pen. 
They are piston fillers and have 14 ct gold nibs.
This pen in brown striated celluloid is the Nina. The pen is in unused condition but it has no box.
Nib grade is M